Threads
Skin tightening | scar prevention | scar reduction | collagen stimulating | skin rejuvenation | fine line & wrinkles | hyperpigmentation | acne scars | melasma | sun damage
Nova Threads
Medithread
Medyglobal
Miracu
Silhouette.
How do Thread Lifts work?
A nonsurgical lifting procedure using threads and cones that go under the skin and pull the skin, holding it in a new position. The cones and threads stimulate collagen production as they dissolve over time and are eventually reabsorbed by the body. Different specialized threads can be used along the cheeks, jaw and other areas of the face (Nova threads) and even on the neck (Silhouette threads).
Not all patients are candidates for thread lifts. You should always choose an experienced board certified dermatologist for this procedure. Unlike dermal fillers, thread lifts are not as easy to correct, so choosing a an experienced highly-rated doctor is important.
Length of treatment
A Thread Lift treatment takes about 45 minutes to perform.
Downtime
Downtime varies for the individual, and you may experience some bruising, but while some go back to work the same day, others require one to three days.
Results
Depending on the type of thread lift you receive and the location and severity of the condition being corrected, your threads can maintain improvements from one to three years. Note that this doesn't improve skin texture or volume, but instead pulls the skin tighter to smooth wrinkles, tighten sagging skin restoring your face to a more youthful, less tired appearance.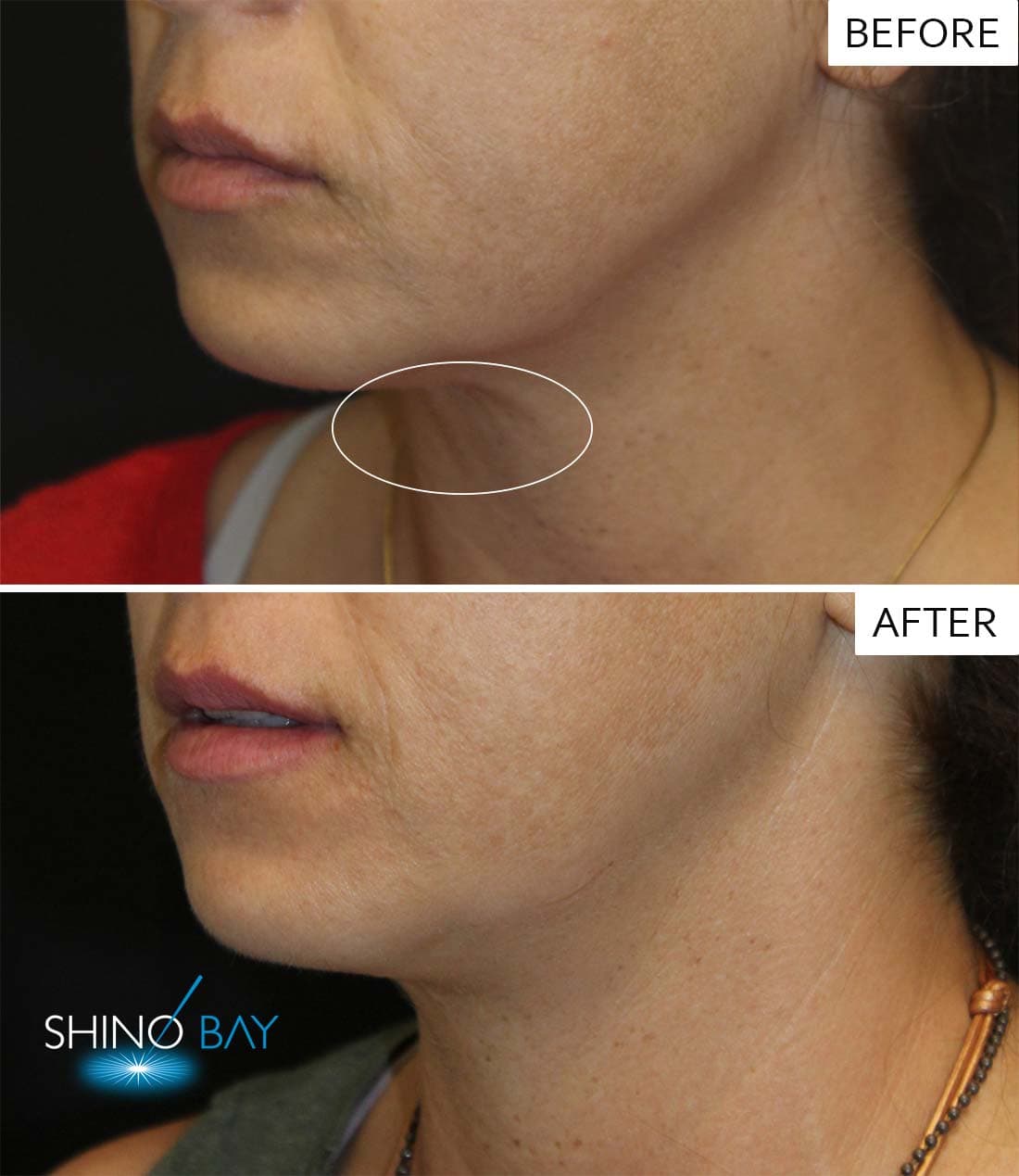 Procedures
We offer a full suite of the best aesthetic enhancement technology available today. Our modern laser dermatology institute is comfortable, welcoming, and has the latest innovations.
Cellulite, Fat, Sculpting
In the field of dermatology?
STEP INTO THE
NEXT LEVEL
Masterclass Calendar For 2022
Now Available
Shino Bay reviews & Testimonials
For my Botox and microneedling, this is where I go. I'd never venture from these trained experts. Permanent make-up is next!
Dylan C.
This office always has me leaving with a smile. I love when I go for my hyrdafacials and oxygen facials! GREAT team and VIP service, as well as very well skilled doctors and staff. Valet right across the street, too!
Marissa H.
I've been treated by three staff members for various cosmetic procedures, including PDO threads and body contouring! I'd be hard-pressed to share with you my favorite. All very experienced & competent, all very friendly.
Travis P.
Skin Insights: The Shino Bay Blog
We want to be a resource for you when it comes to the health of your skin. Check here often to learn more about your skin, caring for it, and read empowering skin stories. There are regular updates!