Energy-Based Treatments
Light, Laser, Radiofrequency (RF), Electromagnetic (EM)
Laser Hair Removal
facial hair | underarm hair | back hair | hair removal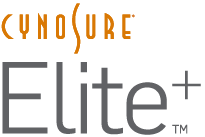 What is Cynosure Elite+ Hair Removal?
Imagine not having to tweeze, wax, or shave again! Cynosure Elite is arguably the best laser treatment for hair removal on the market, and as a system, the laser is the most effective weapon to fight the battle against body hair! Laser hair removal is an increasingly popular choice for women and men!
The ultimate laser hair removal, Cynosure Elite offers the most comprehensive range of hair removal applications available today and has become a benchmark in the global market. The system is highly effective for permanent hair removal for those looking for permanent facial hair removal or even full body hair removal. Laser hair removal only causes mild discomfort, is safer and less painful than electrolysis, and patients feel more satisfaction with the results.
How does Laser Hair Removal work?
The Cynosure Elite Multiplex laser has both an Alexandrite and Nd:YAG lasers that provide optimal laser hair removal, customizable to any skin type and making laser hair removal for dark skin possible. The system selectively heats the hair and permanently destroys it without damaging the surrounding tissue. The laser energy damages the hair follicles and inhibits or slows new hair growth, making it ideal for facial laser hair removal and full body laser hair removal.
Length of treatment
The length of treatment depends on the size of the laser treatment for hair removal areas. Large laser hair removal areas such as the back can take around an hour, while the axilla (armpits) or upper lips take about 5 minutes.
Downtime
There is little to no downtime associated with laser hair removal!
Results
Hairs do not fall out immediately as it depends on their growth cycle, but it can take up to a month following each session. A series of 2-6 sessions will produce optimal results in the treated area.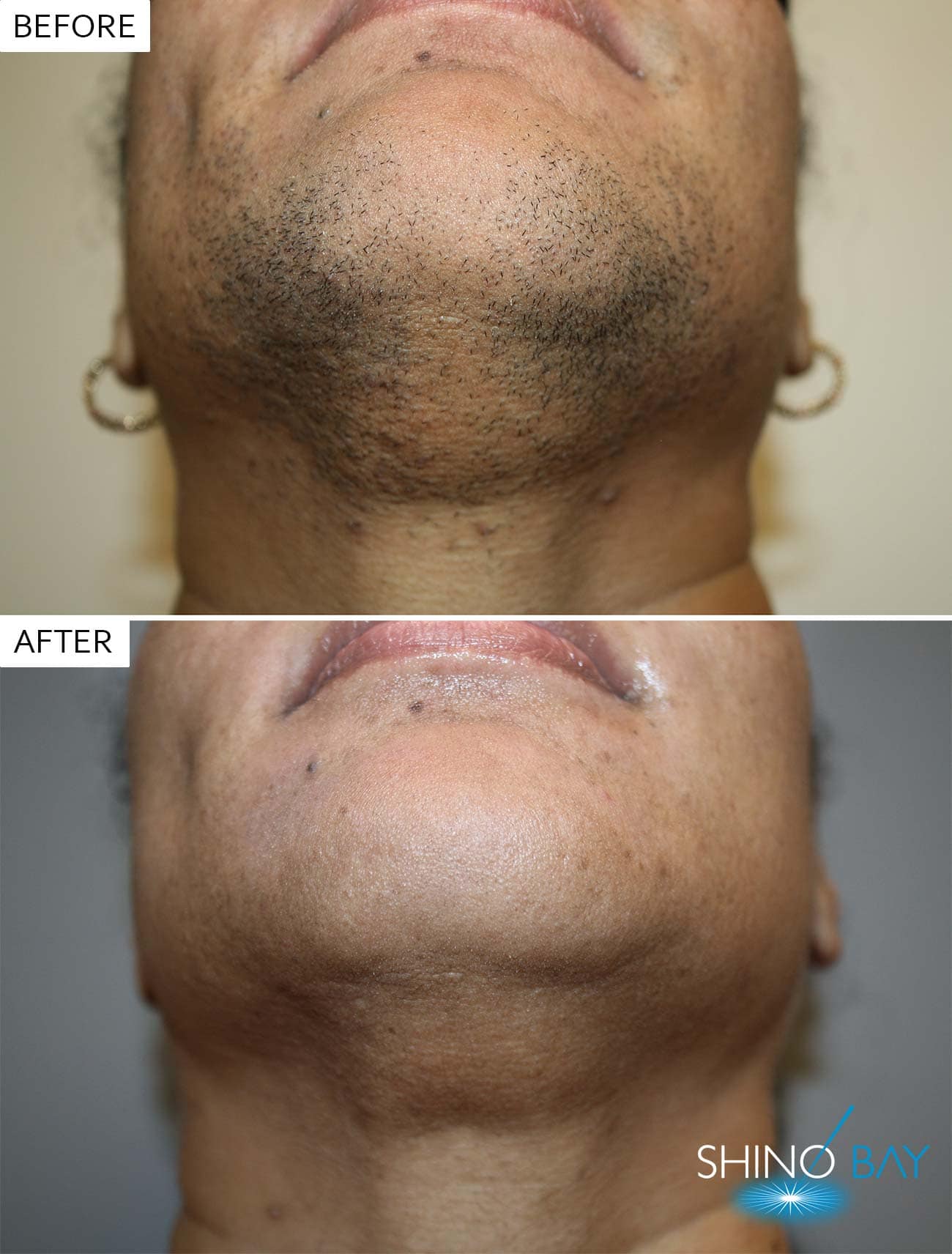 Procedures
We offer a full suite of the best aesthetic enhancement technology available today. Our modern laser dermatology institute is comfortable, welcoming, and has the latest innovations.
Cellulite, Fat, Sculpting
In the field of dermatology?
STEP INTO THE
NEXT LEVEL
Masterclass Calendar For 2022
Now Available
Shino Bay reviews & Testimonials
For my Botox and microneedling, this is where I go. I'd never venture from these trained experts. Permanent make-up is next!
Dylan C.
This office always has me leaving with a smile. I love when I go for my hyrdafacials and oxygen facials! GREAT team and VIP service, as well as very well skilled doctors and staff. Valet right across the street, too!
Marissa H.
I've been treated by three staff members for various cosmetic procedures, including PDO threads and body contouring! I'd be hard-pressed to share with you my favorite. All very experienced & competent, all very friendly.
Travis P.
Skin Insights: The Shino Bay Blog
We want to be a resource for you when it comes to the health of your skin. Check here often to learn more about your skin, caring for it, and read empowering skin stories. There are regular updates!