Energy-Based Treatments
Light, Laser, Radiofrequency (RF), Electromagnetic (EM)
PICOSURE®
skin tightening | pore size improvements | hyperpigmentation | melasma | wrinkles | acne scars | tattoo removal (all colors) | pigmented lesions | skin texture

Your best skin — revealed! Achieving a more youthful appearance without the typical discomfort and downtime is now possible with PicoSure. Ground-breaking innovative technology performs non-surgical and non-invasive laser skin treatment to focus on specific problem areas in multiple body areas! PicoSure is excellent for hyperpigmentation treatment, skin tightening procedures, and laser tattoo removal.
PicoSure is the first and only picosecond laser technology for laser skin tightening, melasma treatment, and more! PicoSure delivers energy to break down the melanin (causes of pigments) without damaging the skin and encourages the skin's natural healing and regenerating process to revive your flawless skin complexion.
How does PicoSure work?
PicoSure is an acoustic-type laser (as opposed to heat-based) that vibrates and shatters pigment particles and induces collagen-building mechanically rather than thermally. Less heat means a reduction in tissue damage and discomfort. It is also a less invasive version of the CO2 laser for all-over skin tightening treatment, collagen boosting, stretch marks and scars, and a better option than surgical tattoo removal. It is safer for people with darker pigmented skin because it doesn't cause hyperpigmentation as other lasers can. It feels like a warm ballpoint pen that moves across your skin. The laser has a setting that is the gold standard for complete tattoo removal of any color. PicoSure works three times faster than traditional thermal-based tattoo removal. People searching for skin tightening surgery or skin pigmentation treatment need to look no further!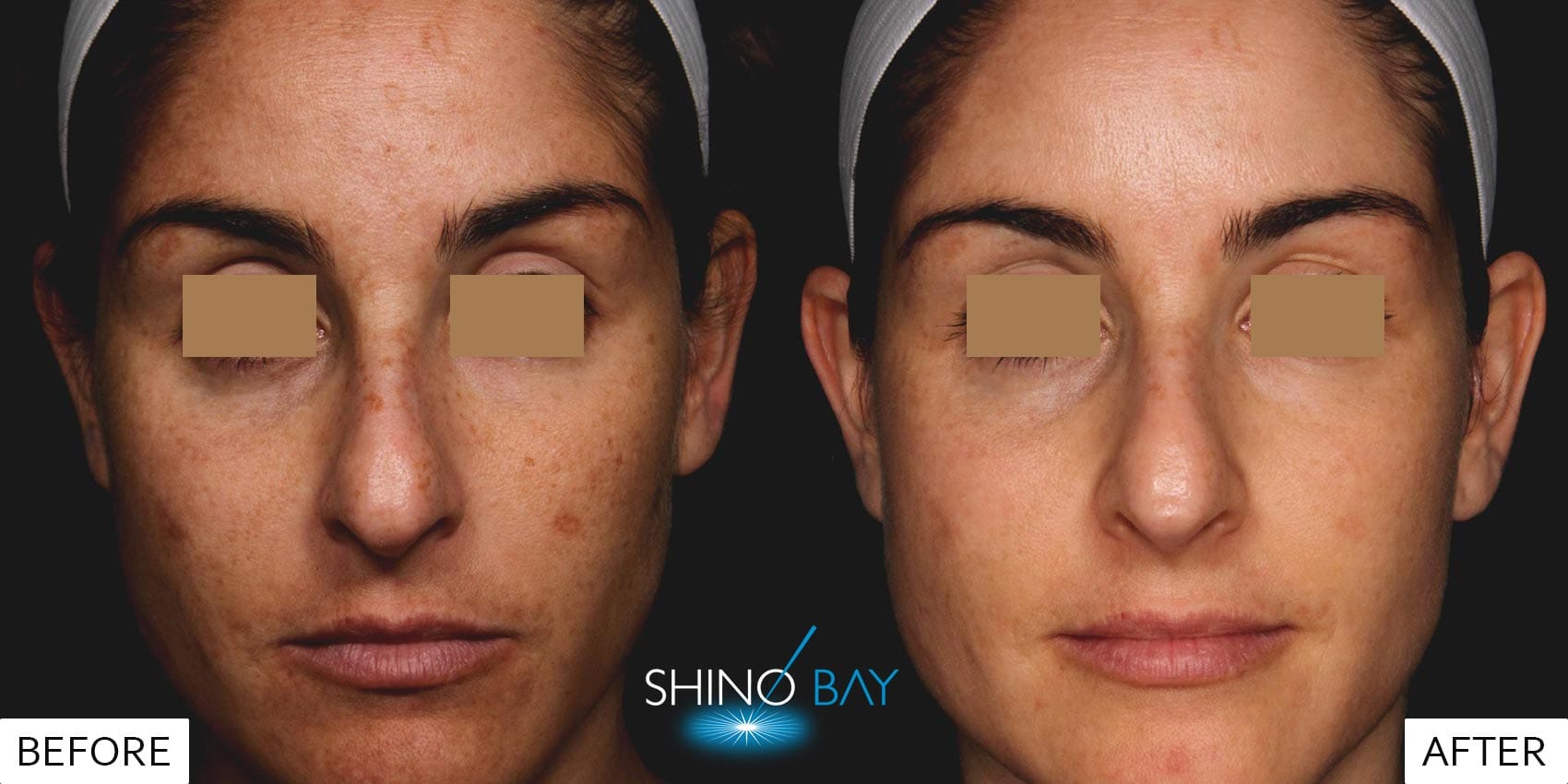 Length of treatment
The number of procedures depends on the size and nature of the treatments. For tattoos, the size and color will determine the length of time.
Downtime
There is no downtime associated with PicoSure.
Results
Improve the appearance of wrinkles, age lines, and even acne scars. Tattoos may take from four to ten sessions for optimal results. Excellent for melasma ayurvedic treatment.
Procedures
We offer a full suite of the best aesthetic enhancement technology available today. Our modern laser dermatology institute is comfortable, welcoming, and has the latest innovations.
Cellulite, Fat, Sculpting
In the field of dermatology?
STEP INTO THE
NEXT LEVEL
Masterclass Calendar For 2022
Now Available
Shino Bay reviews & Testimonials
For my Botox and microneedling, this is where I go. I'd never venture from these trained experts. Permanent make-up is next!
Dylan C.
This office always has me leaving with a smile. I love when I go for my hyrdafacials and oxygen facials! GREAT team and VIP service, as well as very well skilled doctors and staff. Valet right across the street, too!
Marissa H.
I've been treated by three staff members for various cosmetic procedures, including PDO threads and body contouring! I'd be hard-pressed to share with you my favorite. All very experienced & competent, all very friendly.
Travis P.
Skin Insights: The Shino Bay Blog
We want to be a resource for you when it comes to the health of your skin. Check here often to learn more about your skin, caring for it, and read empowering skin stories. There are regular updates!