Energy-Based Treatments
Light, Laser, Radiofrequency (RF), Electromagnetic (EM)
ELITE+TM
blue leg veins | blue facial veins | individual dark spots | age spots | sun damage | freckles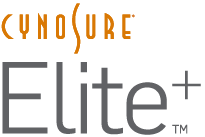 Freckles on the face? Blue facial veins? Blue veins on feet? Blue nerves on legs? There are several pigmented lesions on our faces and bodies that we do not want. Whether it is red freckles on the skin from sun damage or blue veins on cheeks from exposure or age, Elite+ is a quick and safe laser treatment that produces incredible results!
If you have some skin discoloration, you are not alone. Facial brown spots and discoloration are the top reasons for cosmetic visits to dermatologists. Elite+ is a dual-wavelength system delivering reliable treatments for vascular treatments, epidermal pigment, and even hair removal and wrinkle reduction!
How does Elite+ work?
Elite+ uses a dual-wavelength laser to treat spots and veins. This laser is attracted to blues and browns and can address sun-damaged skin and even remove hair. Several skin types and tones are treatable, thanks to the different wavelengths available! If you have unwanted freckles on dark skin or freckles on black skin, chances are — we can help you!
Length of treatment
Typically, only a few treatments are needed; however, certain conditions may require several treatments to achieve desired results.
Downtime
For most patients, there is no downtime after Elite+ laser treatment. A mild, sunburn-like sensation may occur, possibly accompanied by some minor swelling, immediately following the procedure — usually lasting 2-24 hours.
Results
You should see a decrease in the appearance of unwanted pigments!
Procedures
We offer a full suite of the best aesthetic enhancement technology available today. Our modern laser dermatology institute is comfortable, welcoming, and has the latest innovations.
Cellulite, Fat, Sculpting
In the field of dermatology?
STEP INTO THE
NEXT LEVEL
Masterclass Calendar For 2022
Now Available
Shino Bay reviews & Testimonials
For my Botox and microneedling, this is where I go. I'd never venture from these trained experts. Permanent make-up is next!
Dylan C.
This office always has me leaving with a smile. I love when I go for my hyrdafacials and oxygen facials! GREAT team and VIP service, as well as very well skilled doctors and staff. Valet right across the street, too!
Marissa H.
I've been treated by three staff members for various cosmetic procedures, including PDO threads and body contouring! I'd be hard-pressed to share with you my favorite. All very experienced & competent, all very friendly.
Travis P.
Skin Insights: The Shino Bay Blog
We want to be a resource for you when it comes to the health of your skin. Check here often to learn more about your skin, caring for it, and read empowering skin stories. There are regular updates!