Energy-Based Treatments
Light, Laser, Radiofrequency (RF), Electromagnetic (EM)
IPL (Intense Pulsed Light)
mild sun damage | brown spots | redness | pigmentation
Get ready for brighter, smoother, more radiant skin! Say goodbye to brown spots on skin, red skin on the face, mild sun damage to skin, and other pigmentation problems! Alleviate dermatologic conditions like red pimples on face and acne with IPL!
Intense Pulsed Light therapy (commonly IPL) uses high-intensity pulses of light to perform skin treatments for aesthetic and therapeutic purposes. IPL is also known as photofacial because it releases light of many different wavelengths, like a photo flash! IPL is versatile and can treat multiple body areas, including the face, neck, chest, back, legs, and arms.
How does IPL work?
Powerful light flashes penetrate below the skin's surface, where the unwanted brown pigment lives. The heat breaks down the pigment into particles, which either scab and fall off within a week or get disposed of by the body's lymphatic system. IPL is effective on brown spots on face and can subtly improve fine wrinkles and large pores. Darker skin types are not good candidates for IPL treatment.
Length of treatment
Three to five sessions one month apart are usually suggested, with twice-yearly maintenance sessions.
Downtime
There is no downtime associated with Intense Pulsed Light treatments!
Results
Spots lighten or scab and fall off usually within a week producing a more even skin tone and faded or eliminated pigmentation.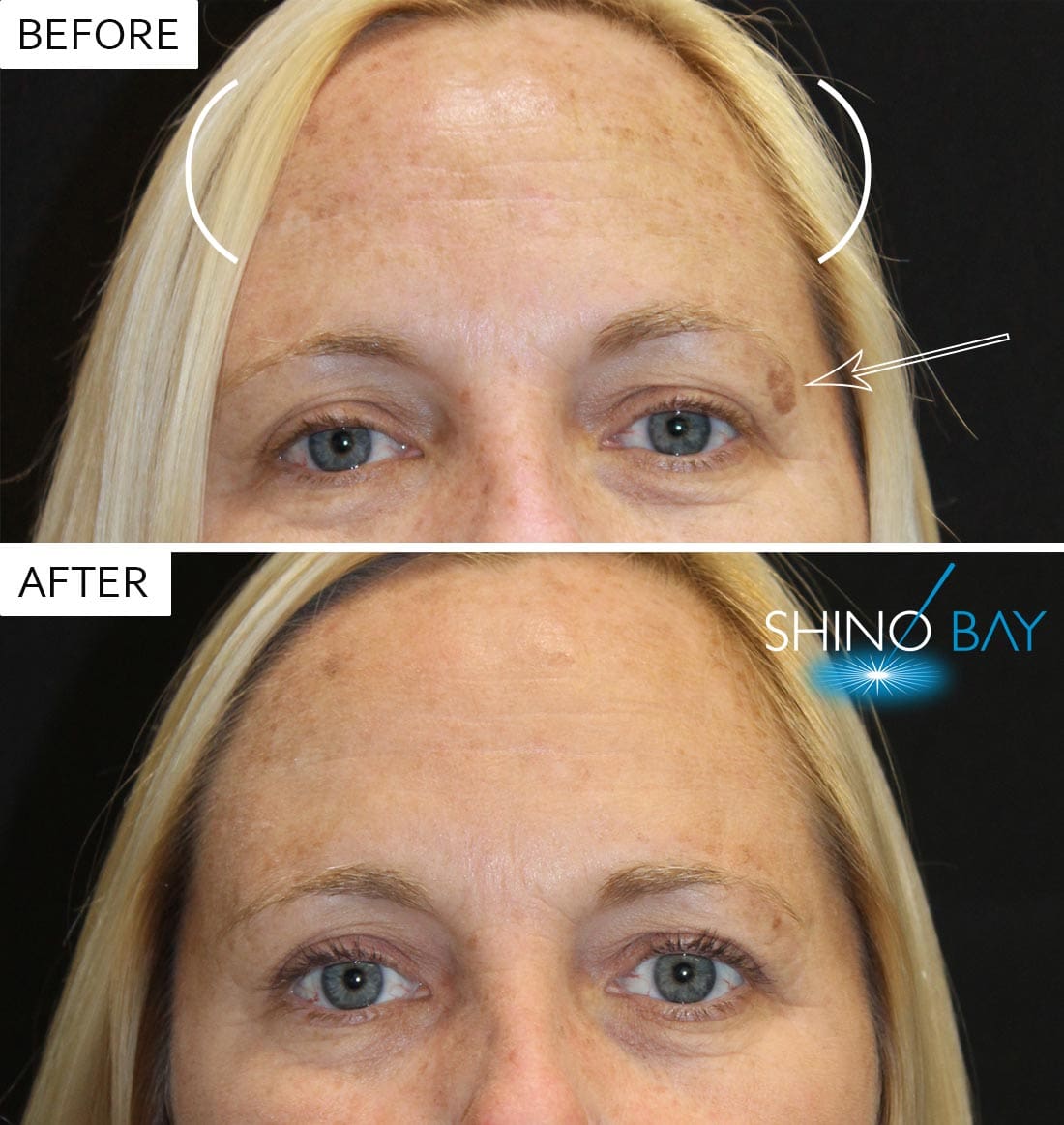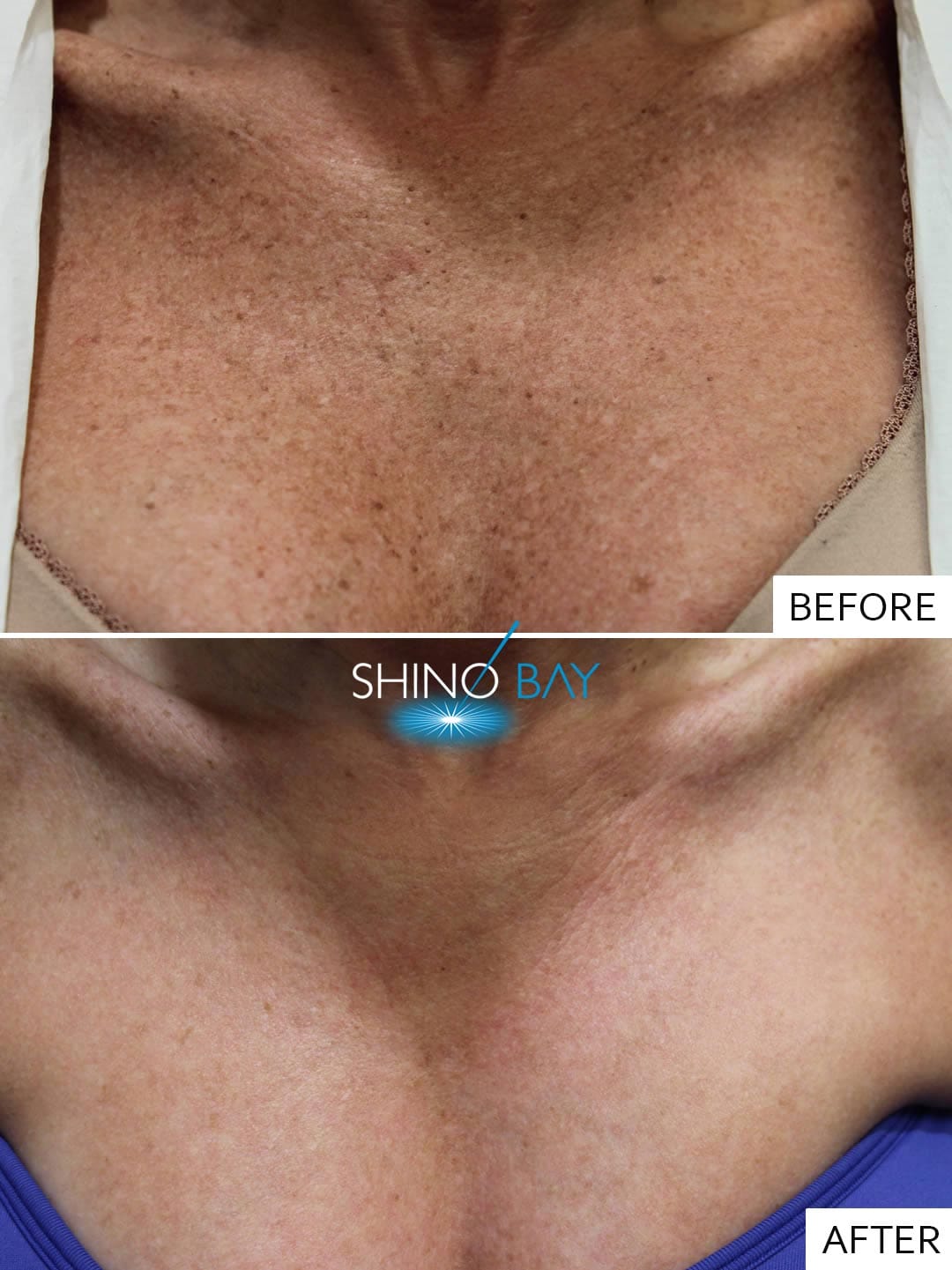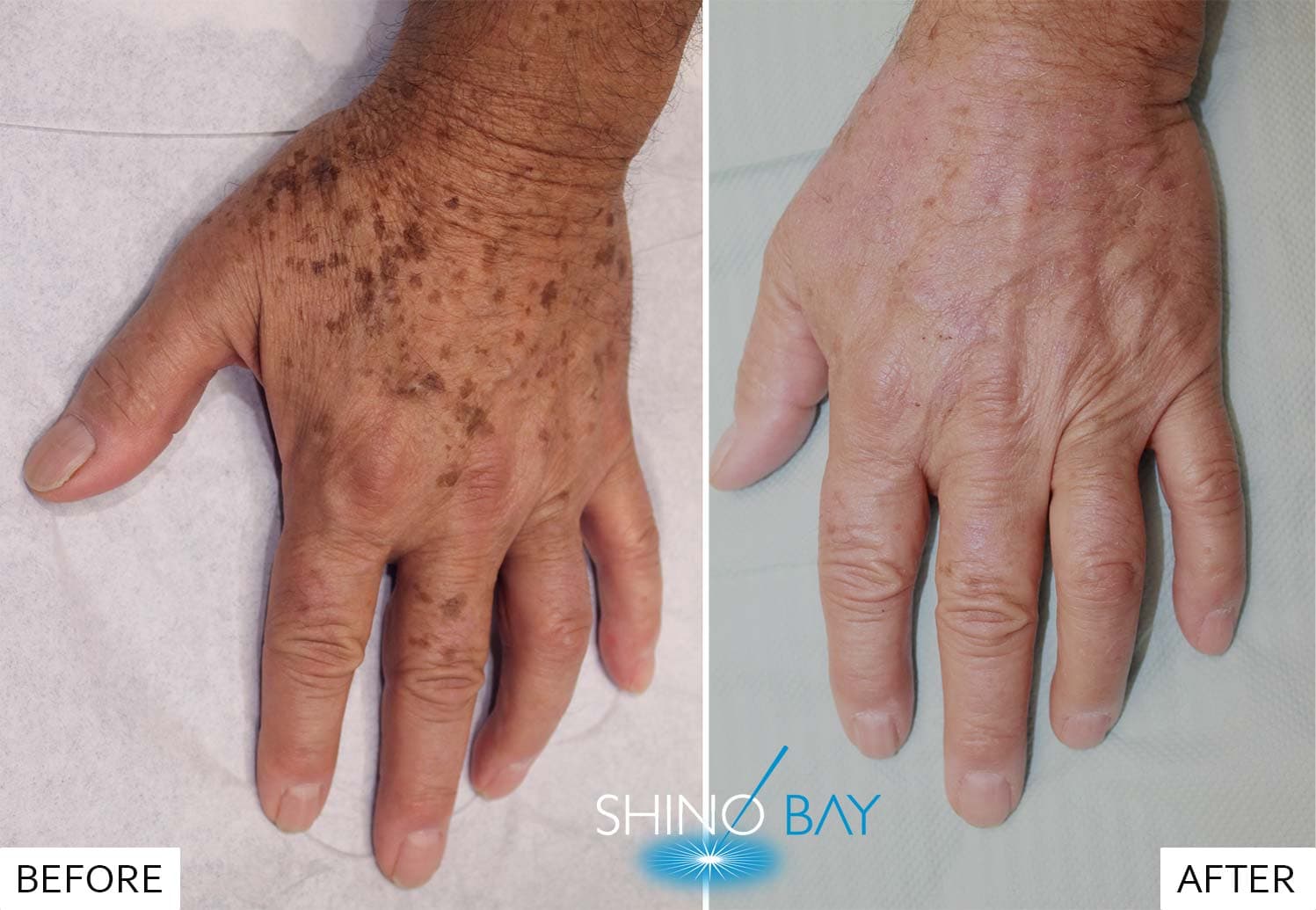 Procedures
We offer a full suite of the best aesthetic enhancement technology available today. Our modern laser dermatology institute is comfortable, welcoming, and has the latest innovations.
Cellulite, Fat, Sculpting
In the field of dermatology?
STEP INTO THE
NEXT LEVEL
Masterclass Calendar For 2022
Now Available
Shino Bay reviews & Testimonials
For my Botox and microneedling, this is where I go. I'd never venture from these trained experts. Permanent make-up is next!
Dylan C.
This office always has me leaving with a smile. I love when I go for my hyrdafacials and oxygen facials! GREAT team and VIP service, as well as very well skilled doctors and staff. Valet right across the street, too!
Marissa H.
I've been treated by three staff members for various cosmetic procedures, including PDO threads and body contouring! I'd be hard-pressed to share with you my favorite. All very experienced & competent, all very friendly.
Travis P.
Skin Insights: The Shino Bay Blog
We want to be a resource for you when it comes to the health of your skin. Check here often to learn more about your skin, caring for it, and read empowering skin stories. There are regular updates!