Energy-Based Treatments
Light, Laser, Radiofrequency (RF), Electromagnetic (EM)
BBLTM Corrective, Skintyte, Forever Young & Forever Clear
acne breakouts | skin maintenance | photodamage | UV damage | dyschromia | rosacea | telangiectasia | cherry angioma | inflammation | skin rejuvenation | skin brightening | collagen stimulation | acne | skin laxity | elastosis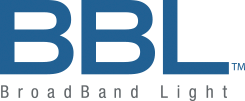 What is Sciton BBL Corrective?
These energy-based skin-tightening procedures induce the natural healing process in the body for improved elastin and collagen production—leaving you glowing luminously with continued improvement over time!
BBL, or BroadBand Light™, is the gold standard in treating skin conditions associated with aging, sun damage, and acne. This corrective phototherapy treatment utilizes pulses of light energy to heat the skin's surface gently. The process is excellent for hormonal acne treatment, rosacea treatment, telangiectasia treatment, dyschromia treatment, photo-damaged skin treatment, and other skin care maintenance.
How does Sciton BBL Corrective work?
Sciton BBL is an advanced, multi-wavelength IPL system that treats various skin conditions. As BBL Corrective, Skintyte, Forever Young, and Forever Clear suggest, each wavelength targets specific issues. Sciton BBL technology can selectively target pigmentation, discoloration, and inflammation. Several problems can be effectively treated, including active acne, facial dyschromia, and UV damage to skin. Cherry hemangioma removal, acne rosacea treatment, and telangiectasia laser treatment are Sciton BBL procedures.
Length of treatment
Four to eight treatment sessions spaced 3-4 weeks apart are typical for full correction. Maintenance of results consists of 2-4 treatments per year and is advisable for protective maintenance skin. Sessions range from 15-60 minutes, depending on the current skin condition and the area(s) under treatment. Most patients are comfortable throughout the procedure without requiring topical or local anesthesia. These timelines apply for rosacea skin care or cherry angioma laser removal — more specific projections are possible upon assessment.
Downtime
There is little to no downtime. Redness, swelling, warmth, tenderness, scaling, and dryness are common post-procedure side effects while healing.
Results
Sciton BBL can improve the appearance of wrinkles and fine lines, stimulate collagen production, and increase skin turgor and elasticity. Although these treatments occur in a series, most patients notice an improvement in skin tone and texture after the first treatment. Overall, the BBL technology is one of the best devices available to brighten skin complexion and revitalize skin texture. Help maintain that appearance with moisturizer for acne prone skin, a fairy skin maintenance set, or a natural anti-inflammatory — all available through Shino Bay!
Procedures
We offer a full suite of the best aesthetic enhancement technology available today. Our modern laser dermatology institute is comfortable, welcoming, and has the latest innovations.
Cellulite, Fat, Sculpting
In the field of dermatology?
STEP INTO THE
NEXT LEVEL
Masterclass Calendar For 2022
Now Available
Shino Bay reviews & Testimonials
For my Botox and microneedling, this is where I go. I'd never venture from these trained experts. Permanent make-up is next!
Dylan C.
This office always has me leaving with a smile. I love when I go for my hyrdafacials and oxygen facials! GREAT team and VIP service, as well as very well skilled doctors and staff. Valet right across the street, too!
Marissa H.
I've been treated by three staff members for various cosmetic procedures, including PDO threads and body contouring! I'd be hard-pressed to share with you my favorite. All very experienced & competent, all very friendly.
Travis P.
Skin Insights: The Shino Bay Blog
We want to be a resource for you when it comes to the health of your skin. Check here often to learn more about your skin, caring for it, and read empowering skin stories. There are regular updates!