Energy-Based Treatments
Light, Laser, Radiofrequency (RF), Electromagnetic (EM)
Contour TRLTM
mild wrinkles | deep wrinkles | acne scars | post-traumatic scars | surgical scars | actinic keratosis | pigmented lesions | solar elastosis | skin laxity | skin tone | skin texture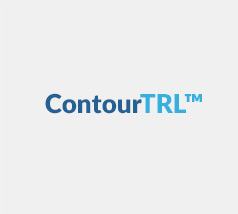 Prepare for dramatic skin renewal in as little as one treatment! Sciton Contour TRL (Tunable Resurfacing Laser) is a laser procedure most commonly performed on the face. It effectively reduces wrinkles around the mouth (lip lines) and eyes (crow's feet) and improves the overall skin tone, texture, and color anywhere on the face. The lighter laser peels can also work in most places on the body.
As one of the leading cosmetic procedures performed in the United States, in just one or more treatments, laser resurfacing improves the look of the skin significantly. Contour TRL laser treats mild nasolabial folds, deep forehead wrinkles, and pigmented seborrheic keratosis. It is excellent for acne scar treatment, post traumatic scars, and uneven skin tone and texture. Individuals with deep wrinkles in typically difficult-to-treat areas such as around the mouth and eyes have found Contour TRL™ laser resurfacing to be the best procedure for these conditions.
How does Contour TRL work?
The Contour Tunable Resurfacing Laser (TRL) is a customizable laser technology that allows us to tune settings to address a spectrum of superficial fine lines to deep wrinkles and scarring. The procedure can work on shallow acne scar removal as effectively as a deep wrinkle treatment. Our ability to control treatments with and without coagulation allows the Contour TRL to be a mild (microdermabrasion) or aggressive (CO2) procedure. Clients requiring scar removal surgery or actinic keratosis treatment are as happy with the results as someone looking for deep wrinkle filler or skin laxity treatment! Contour TRL is effective if you want post-traumatic scar treatment, surgical scar removal, or actinic keratosis face treatment — it is versatile!
Length of treatment
The length depends entirely on settings, whether a mild or deep treatment, and the size of the treatment area. The length will differ, for example, between receiving laser for acne scars or solar elastosis treatment and treating a thyroid surgery scar.
Downtime
Downtime and number of treatments depend on the depth of treatment. Redness, swelling, peeling, dryness, and heat are common side effects during the healing process.
Results
Results are proportional to the chosen depth of treatment and desired outcomes. Many people can experience dramatic results with just one treatment for wrinkles, scars, sun damage, and laxity.
Procedures
We offer a full suite of the best aesthetic enhancement technology available today. Our modern laser dermatology institute is comfortable, welcoming, and has the latest innovations.
Cellulite, Fat, Sculpting
In the field of dermatology?
STEP INTO THE
NEXT LEVEL
Masterclass Calendar For 2022
Now Available
Shino Bay reviews & Testimonials
For my Botox and microneedling, this is where I go. I'd never venture from these trained experts. Permanent make-up is next!
Dylan C.
This office always has me leaving with a smile. I love when I go for my hyrdafacials and oxygen facials! GREAT team and VIP service, as well as very well skilled doctors and staff. Valet right across the street, too!
Marissa H.
I've been treated by three staff members for various cosmetic procedures, including PDO threads and body contouring! I'd be hard-pressed to share with you my favorite. All very experienced & competent, all very friendly.
Travis P.
Skin Insights: The Shino Bay Blog
We want to be a resource for you when it comes to the health of your skin. Check here often to learn more about your skin, caring for it, and read empowering skin stories. There are regular updates!