Turn Down the Fat by Turning Up the Heat
April 16, 2019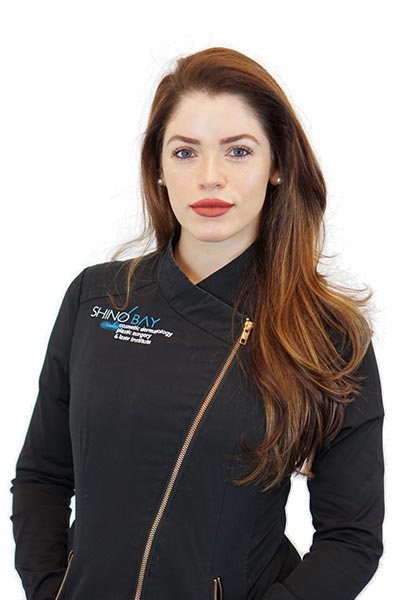 For most of my life I have been pretty content with my body weight and its fat placement. I have never been overweight and found it very easy to get into shape when I choose to dedicate time to a workout routine. However, as the idiom states, all good things must come to an end – oh boy, it sure did! Before I go into sharing my story with you, let me state that I am not one of those women who ever enjoyed pregnancy. Although I believe pregnancy is a blessing, it was anything but rainbows and butterflies for me. With that said, after pregnancy my body changed dramatically; My post-baby weight was substantially higher than my pre-baby weight and I couldn't lose a simple five pounds to save my life. Ironically, although I had birthed my children (oh yea, I had twins – bonus!), I still appeared to look pregnant. To say the least, I was no longer content with my body weight and its fat placement.
It was an evening while at Walgreens that I decided to do something about my mid-section bulk. As I was checking out the very regretful lady that was scanning my items asks, "when are you due?". I was extremely uneasy as my responded awkwardly, "I'm not pregnant". In fact, I had my twins two years ago! The very next day I went into work determined to try a series of VanquishMe treatments.
Having the knowledge about VanquishMe but lacking the time is what kept me from trying the treatment in the first place. My mindset was clearly different now after being mistaken for a pregnant woman! I decided to start treating myself like I would a real patient. I began consuming 3.0 liters of water a day and implemented a walking plan each morning in order to give this treatment a fair shot. After one treatment a week for four weeks, I can say I am very pleased with my overall reduction results. However, due to my perfectionist nature, I will be undergoing another series of VanquishMe treatments for additional slimming.
VanquishMe is a contactless radio frequency procedure that disrupts fatty cells through selective heating of adipose tissue. This process leads to fatty cell shrinkage and elimination – everything I needed to NOT look pregnant. Although my fat placement problem was due to pregnancy, VanquishMe treatments are designed for anyone who wants to decrease the circumference of their particular problem area – regardless of one's body mass index. It's ideal for any age and any size. Therefore, if you too have an area that you would like to debulk, I urge you to turn down the fat by turning up the heat.
~Melinda Leyva – Medical Aesthetician~
---
---