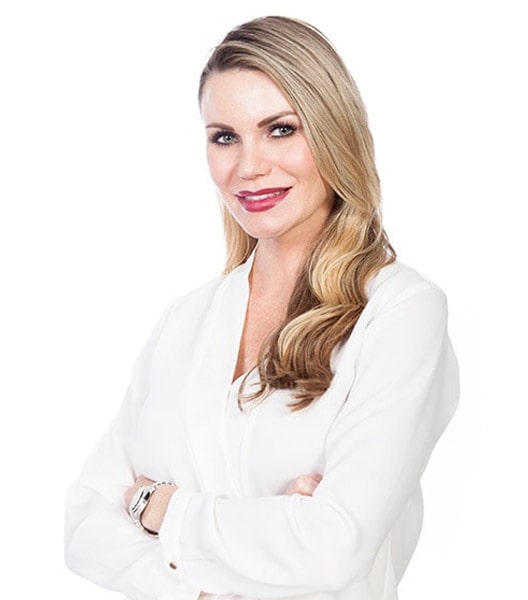 Jeanna Karidas LFS, LFA
Medical Aesthetician
Specializing in:
Coolsculpting
EmSculpt
Thermage
Ultherapy
HydraFacial
HydraBrilliant
Clear+Brilliant
Skin Pen/Microneedling
Chemical Peels
Body Contouring & Fat Loss Expert
Jeanna has extensive experience in combination therapies and advanced training in multiple technologies. She is a Coolsculpting specialist and body contouring expert, employing fat loss treatments combined with muscle building and skin tightening techniques, utilizing Thermage, Ultherapy and EmSculpt to lift, tighten and tone all areas of the body.
Facial Anti-aging and Skin Health
She is committed to facial anti-aging and optimal skin health, treating skin laxity, hyperpigmentation, acne, skin sensitivity and inflammation with radio frequency, ultrasound, laser, chemical peels and medical grade skincare. Her chemical peels are designed to treat all skin types and conditions, including acne, hyperpigmentation, discoloration, uneven skin tone and texture, brown spots and sun damage and melasma.